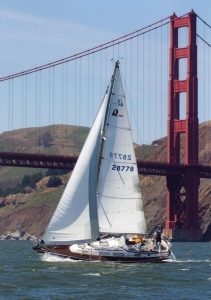 Dr. Pelletier is a Clinical Professor of Medicine, Dept of Medicine; Dept of Family and Community Medicine; and Dept of Psychiatry at the University of California School of Medicine (UCSF) in San Francisco. At UCSF Med, he is the Director of the Corporate Health Improvement Program (CHIP) a collaborative research program between CHIP and fifteen Fortune 500 corporations including Apple, Ford, Oracle, Prudential, Dow, Lockheed Martin, NASA, Pepsico, IBM, Cummins, and American Airlines. He is also Chairman of the American Health Association (AHA) and a Vice President with American Specialty Health (ASH).
Dr. Pelletier is a medical and business consultant to the USDHHS, the WHO, the NBGH, the Federation of State Medical Boards, and major corporations including Cisco, IBM, American Airlines, Prudential, Dow, Disney, Ford, Mercer, Merck, Pepsico, Ford, Pfizer, Walgreens, NASA, Microsoft ENCARTA, Blue Cross/Blue Shield, United Healthcare, Health Net, the Pasteur Institute of Lille, France, the Alpha Group of Mexico, and the Singapore Ministry of Health.
He has or currently serves on the boards of Rancho la Puerta (Mexico), Fries Foundation, Health Net, Health Systems International (HSI), American Institute of Stress (AIS), American Journal of Health Promotion (AJHP). He is a Founding Board Member and Chairman of the California Wellness Foundation, a Founding Board Member of the American Board of Integrative Medicine (ABOIM), and the NOVA Institute. He is also a peer reviewer for the Journal of the American Medical Association (JAMA), the Journal of Occupational and Environmental Medicine (JOEM), Annals of Internal Medicine, Health Affairs, and webMD.
He has been recognized in numerous appearances on ABC World News, the Today program, Good Morning America, Dr. Oz, the CBS Evening News, 48 Hours, the McNeil-Lehrer Newshour, CNN, FOX News, CBS Sunday Morning, Hour Magazine, the Time/Life video series, an award winning BBC series, and a Blue Cross/Blue Shield sponsored PBS series.
Dr. Pelletier is the author of 15 books including the international bestseller Mind as Healer, Mind as Slayer (translated in 11 languages); Holistic Medicine; Healthy People in Unhealthy Places; Sound Mind – Sound Body; The Best Alternative Medicine; Stress Free for Good; New Medicine and Change Your Genes – Change Your Life (2018 and 2023).
On a more personal note, Ken has been a lifelong open ocean sailor. That is his life's meditation and keeps him healthy and centered.
To see Ken's brief bios, as well as his complete bio, please visit the Press Kit page.